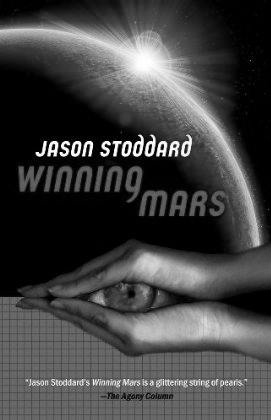 I've had a lot of people asking me when Winning Mars, my first novel, is going to be released, especially since Amazon still claims "March 2010" for the release date. Well, I'm pleased to say that my Quantum Time Transposer is operational, and I'll be moving the entire world back in time till February 2010 so we can meet that release date.
Or, well, not.
In actuality, I agreed late last year to extending the release date with Prime Books, and that was never reflected on the Amazon site. The new release date is September 2010.
(And, just to be clear, this version of Winning Mars is substantially different than the one I released under a Creative Commons license a few years ago. Time marches on, the world changes, and I felt that significant updates were needed. So, if you want to experience the best Winning Mars out there, you'll have to shell out some bux.)
You can also look forward to the Winning Mars countdown, starting August 2010, where you'll have a chance to win some really cool Mars-related stuff. More details as they are available . . .
June 5th, 2010 / 1,483 Comments »