As a counterpoint to this post on i09, here are four arguments for immortality: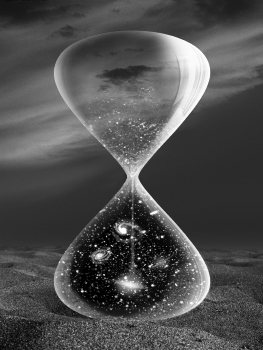 1. Health care problems, solved. As a society, we can't stop talking about healthcare, the costs thereof (trillions of dollars in the US alone), and all the behavioral and social implications. Personally, we mourn loved ones who have passed away, or, worse, been debilitated by terrible diseases like stroke or dementia. Every one of us watches as we, and our friends, become less physically capable with every passing year. How can anyone argue that eliminating all of this wouldn't be a good thing?
2. A new balance. Today, we race through life, dreaming of squeezing some well-deserved leisure time out of our sunset years. How fast can we get ahead? How much time can we spend at the office, advancing our careers? What's the fastest path to that fast pension? Well, even assuming we can rely on social structures like these in the future, is this really any way to live? Probably not. With the long-term perspective that immortality brings, we would seriously have to look at a new balance that seamlessly integrates work into our lives. Less work. Meaningful work. More time to sit back and consider the serious questions. And if we are to believe Samuel Johnson, "All intellectual improvement arises from leisure." But, more subtly, a shift from grab what you can as fast as you can, to what will I love doing, and have meaning—forever?
3. Doing grand things. With immortality, long-term projects suddenly aren't a problem. Want to study the life-cycle of elephants? For centuries? Without losing the intelligence or perspective you've gained? Sure. Want to travel the solar system, or beyond? Or would you like to explore what kind of art you can create, given near-infinite time to perfect it? Again, suddenly it isn't about, "Can I get this done in my 20s/30s?" but "What's a grand thing that I truly want to do?"
4. Thinking long-term. When our average lifespan is only 70 or 80 years, it's easy to dismiss anything happening a hundred years hence as irrelevant. If we can look forward to 700 or 800 years (or more), suddenly the far future is visceral, meaningful, and real. How does it affect us? What should we be doing to plan for it? It's a complete and utter perspective shift, forcing us to think long term. And that's arguably the most important thing immortality can do.
And now, before everyone eviscerates me as an incurable pollyanna or  lapdog of the radical transhumanists, let me point at this story, published recently in Futurismic. Yep, there are plenty of scary scenarios involving immortality—but, to be fair, we need to look at the positive side as well.
April 24th, 2010 / 1,618 Comments »