So the Shine anthology reviews have started, and with them come some assessments of my positive-SF story "Overhead."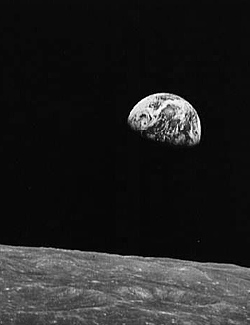 In one reviewer's words: "…arguably the anthology's standout story – Jason Stoddard's "Overhead" follows a colony on the Moon through a series of potential disasters and exemplifies some of humankind's finest traits: perseverance, ingenuity, and hope." Read the full review here.
Or, in another reviewer's eyes: "Jason Stoddard's "Overhead" is better as summary (idealists go to the moon) than as story. In it, a good idea is damaged by characters who speak their ideologies as if quoting from an instruction manual." Read the whole review here.
Oh, and by the way, I'm also soon to be interviewed by Charles Tan, another early Shine reviewer. You can read what he has to say here.
Or SF Revu's assessment here. Yes, please, let's make Overhead into a movie!
I'm not gonna comment on which reviewer is right or wrong, except to encourage you to make your own decision. Buy your copy of Shine and let me know what you think. Because, regardless of whether my story is a standout or sucks butt, consider what the reviewers are saying about Shine itself:
"To round off this very long review I'm happy to report that Shine was a truly fascinating and enjoyable read. I'm not the biggest SF fan in the world, but I'll happily promote this to others who, like me, feel the same way. Here are authors with stories and characters I could relate to. But then, I suspect hardened SF readers out there will devour this with gusto. Jetse de Vries has done a truly remarkable job putting Shine together and I'd like to be signed up to read any follow-up anthology because this one has genuinely broken down some preconceived ideas I've had about the genre."
Or:
"That's why Shine is such a significant – dare I say, historic – anthology. And with a rich diversity of settings and thematic speculation, this is a collection most science fiction fans will undoubtedly embrace."
Really. Skip one Burger King Double-Whopper meal combo and spend eight bucks on Shine.
HOLY MOLY. Stop the presses, and hope this ain't an April-Fools joke. Damien G. Walter, in his article on positive science fiction in The Guardian Online, says: "Jason Stoddard, whose extraordinary ability to extrapolate today's emerging technology into tomorrow's everyday reality, provides perhaps the book's crown jewel with Overhead, a story of an emerging post-scarcity society." Read the whole article here.

April 1st, 2010 / 1,543 Comments »