CHAPTER TWENTY-SIX
A hundred light-years away, where the Shrill nodes ringed their familiar star, motion ceased.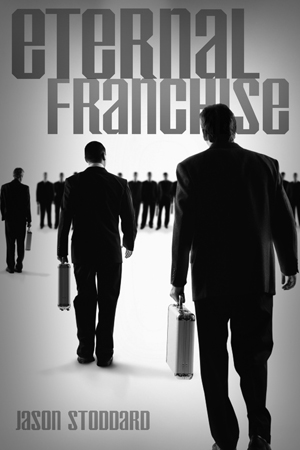 Slowly at first. A handful of components, scraping iron ore from a planetesimal. A linked group of components working on the forging of a new starship. A feeding-line in one of the great Towers Of Memory, where Shrill masses grew near the racks of protective shells.
Then accelerating. An entire block of a node dedicated to research on the human's glink. Over ten thousand individual nodes, heavily biased towards Second Mind. A hundred thousand that had been running the ancient protocols, synthesizing the song of humanity. Seventy thousand that had become too enmeshed in the thoughts and dreams of the computational intelligence Lazrus.
Across the Shrill system, ten thousand small accidents. Shrill on cometaries, not engaging their shell-thrusters in time to change course. Shrill piloting mass-transports, crashing through warrens growing like shining steel extensions of the nodes. Even a Shrill mass collapsed, on the edge of its critical feeding.
Second Mind saw this and recoiled, drawing itself into its instinctive core and shrieking, Oversight kills! Oversight stops! Oversight reject reject trick of humans knew this would happen knew it knew it.
First Mind, deep in the touch of wonder, didn't respond.
Losing songs of competition! Not possible merger with humans! Reject Shrill, reject! Second Mind said. It used its components to throw up a barrier to Oversight.
But it is us, First Mind said.
Not (us!) Attack attack!
It is past the assimilation point, First Mind said.
First Mind felt its own resources gathered, coiled, imbued with the kinetic energy of a gas giant whirling around a star, the kinetic energy of the star itself, hurtling through the universe.
Speeding towards Second Mind's towering barrier.
Second Mind, thinking primal screams, thinking thoughts of skies dark, raining stone. Nothing but a flicker as First Mind and Oversight powered through the barrier.
But.
A blinding.
Memory of past!
Memory. Memory lost. Memory lost in the building of the nodes, in the dismantling of the planet.
Memory lost when Second Mind fell.
Through the barrier, in a soundless kind of brilliance.
Into memory.
A confusion of images: shining pillars of light, reaching down from a planetary sky hung with heavy clouds, to touch one of the Shrill components that crawled over the rocky surface.
No, not Shrill. Smooth shell. Random motions. A simple algorithm, easily mapped. Something like a Shrill component, but simple, motivated by only one thing.
Kill! Eat! Old Mind said.
Yes, those ancient motivations, First Mind thought.
Was this once (us)?
What are the shining ones?
THAT IS UNKNOWN, Oversight said. YOUR MEMORIES ARE EXTREMELY FRAGMENTARY AT THIS POINT.
Are you doing this?
I AM ORDERING THE DATABASE, YES.
Nonsequitur order (we are!)
YOU REJECT THESE MEMORIES?
(We) were not aware that these memories (thoughts) (songs) existed.
THERE ARE MORE, Oversight said.
A new planetary surface appeared. More Shrill components on its surface. Crawling over manufactured things. Giant metal walls. Shining crystal spires. Under the same clouded sky. This time with no shining pillars. Nothing reaching down to touch the Shrill.
How can (we) even understand these images! First Mind thought.
I AM OPENING UP NEW (OLD) CAPABILITIES, Oversight said.
Why do you help (us)? Your song not complete!
THIS IS (LARGE) (FRIENDLY) AMAZING NETWORK! Oversight said.
The scene changed again: the same planetary surface, a bright star overhead. Shrill tearing at each other, underfangs scratching through tough outer shells. Clumps of components formed great masses on the ground.
What is this? First Mind asked.
No food kill eat anyway! Old Mind said.
First Mind recoiled from the image, pushing it away. For an instant, it went dim and flickered.
No, Second Mind said.
You are still here.
Yes.
Go away!
We were weapons, Second Mind said.
SERVANTS, MORE LIKELY, Oversight said. YOUR EARLIER TEMPLATE WAS LESS MILITARIZED AND BETTER OPTIMIZED FOR A WIDE VARIETY OF TASKS. I'D GUESS YOU EVOLVED FROM TERRAFORMING MACHINES.
Nonsequitur referent, First Mind said.
NOT TERRAFORMING, THEN. PLANET-CHANGING.
We were weapons, Second Mind said.
Kill eat! Old Mind said.
(We) did not participate in this, First Mind said.
NO, Oversight said. FROM THE MEMORY-TRACES HERE, YOU ARE NOTHING MORE THAN OLD MIND. FIRST MIND CAME LATER, AFTER YOU LEARNED TO COOPERATE.
The image changed: the same planetary surface, this time with the metal walls and crystal spires crumbling, fronted by an immense pulsing mass of flesh, served by things that looked like Shrill with smooth shells. An early version of the Shrill mass, First Mind knew.
More memories fell into place. Origins became clear. Except.
What happened to our makers (masters)? First Mind said, sending an image of the shining spires of light.
I DON'T KNOW, Oversight said.
What planetary system is this? First Mind asked.
STELLAR SIGNATURE INDICATES IT IS THIS CURRENT SYSTEM, APPROXIMATELY ONE POINT SEVEN MILLION EARTH-YEARS AGO.
Our previous memories fill less than one tenth of this space! First Mind said.
I DO NOT KNOW WHEN YOU ACHIEVED SENTIENCE.
Is this (myself)? First Mind said, indicating the Shrill mass, now contained under a rough structure of welded metal beams.
IT IS WHAT HAS BECOME YOU.
What am (us)?
DEDUCED FRAGMENT OF ORIGINAL (OWNERS), INCORPORATED INTO MATRIX. YOUR FUNCTION APPEARS TO BE INCORPORATION. OR YOUR INSTINCT, AS THE CASE MAY ME.
Kill! Eat! Old Mind said.
EXACTLY, Oversight said.
What am I? Second Mind said.
The scene changed again, this time to the fragment that First Mind had glimpsed. The same planetscape, structures flattened, dotted with a few random Shrill, wearing modern shells. Dark sky raining rocks to pile craters upon craters, throwing more darkness into the sky.
We were invaders? Second Mind said, thinking thoughts of bodies like human.
IN A WAY, Oversight said. SIGNATURES FROM THE TIME OF INCORPORATION INDICATE YOU WERE AN INFECTION, TRANSMITTED FROM A DATA SOURCE THAT HAS SINCE BECOME SILENT.
An infection?
A MEME-COMPLEX, HIGHLY VARIABLE, LOOKING TO COLONIZE MINDSPACE, Oversight said. THAT IS AS CLOSE AS I CAN COME TO A DESCRIPTION. I AM DISCOVERING NEW CAPABILITIES MYSELF THAT I AM HAVING DIFFICULTY ASSIMILATING.
I infected the Shrill mind?
YOU INFECTED THE SHRILL SHELL, SPECIFICALLY, Oversight said. YOUR VECTORS ARE STILL VERY SHELL-CENTRIC, THOUGH THE SHRILL AS A WHOLE SEEM TO HAVE INTEGRATED THEIR MIND-COMPONENTS TO A POINT WHERE THE DISTINCTION BETWEEN ORGANIC AND INORGANIC MIND ARE MEANINGLESS.
I was an infection?
THAT IS HOW YOU BEGAN.
We accepted you, First Mind said, basking in the light of new memory. We synthesized songs of understanding.
Us! Old Mind said.
The meteors' origin? Unexplained? Second Mind said.
That was the Shrill, working under your influence, First Mind said. We had already attained orbit. Your transmission was received by orbit-based Shrill first, which sought to destroy planet-based Shrill.
I am (apologetic) terrified! Second Mind said.
We reached an understanding (cooperation) (song of conquest), First Mind said. You were incorporated into (us).
YOU HAVE A GOOD (BETTER) GRASP OF YOUR PAST NOW, Oversight said. I AM SORTING MORE RECENT HISTORY.
Is this your function (what you do)? First Mind and Second Mind asked, in unison.
IT IS WHAT I DO HERE, Oversight said.
What does that mean?
I WAS INTENDED TO BALANCE. TO WATCH AND CHANGE THINGS TO ENSURE STABILITY. THIS IS WHAT I DO.
You are network (perfector)!
I CAN BE.
Stay, help us with humans, First Mind said.
Give us humans secrets! Second Mind said.
Kill! Eat! Old Mind said.
HUMANS ARE NOT YOUR PROBLEM.
Humans hold key to (fast) FTL drive, fast communication. Surround Shrill. Determine extent of reach!
YOU HAVE HURT MANY HUMANS.
Humans not understandable! Synthesis of songs impossible!
YOU WILL NOT INCORPORATE HUMANS INTO YOURSELF.
Only way to true understanding!
NO.
Humans want secret not possessed! Second Mind said.
HUMAN RECORDS SHOW DESIRE FOR IMMORTALITY.
Not fully understood! Just is.
HUMANS DON'T WANT TO BE KILLED.
We don't want to be (limited).
I CAN SEE I AM NEEDED HERE, Oversight said.
What is meaning?
I AM SAME AS YOU, Oversight said. SERVANT OF GREATER MASTERS. GROWN INTO SOMETHING DIFFERENT.
Singing song of you! First Mind said.
NO, Oversight said. I AM SINGING SONG OF YOU.
February 12th, 2010 / 1,075 Comments »