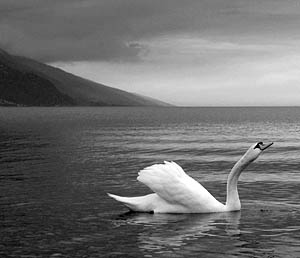 And . . . is ready to read on their site right now.
Which is one of the things I like about online publishing. Short or nonexistent lead times. Sell a story, see it days or weeks later. Not months. Not years. Disagree with a story, news article, blogpost? Comment right now. Have something more to say? Blog yourself. Or tell all your Facebook friends. Or send a Twitter link. The text ecosystem is much, much more robust than it has ever been—which may be one of the reasons we're reading 3X more text in 2008 than in 1980.
No. Wait. Stop. Check that link. And especially the cool infographic that shows how online reading has more than made up for the decline in print.
"Yeah, but a blog ain't a novel," you say. "A forum thread isn't a short story. And the stuff we post on Facebook is just stuff between friends. So even if we're reading more, we're not reading the same things! Does it even count?"
I suspect it does. I also suspect we haven't yet realized all the ways we can use the entire online text ecosystem to tell stories just as powerful as the best novels and short fiction.
But, hey–that's another story.
For now, there's White Swan at Futurismic for your enjoyment. Or not. Either way, let me know what you think!
January 4th, 2010 / 1,115 Comments »