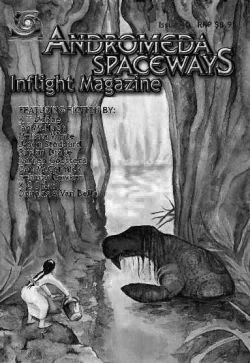 Hey all, just a break from the monotony (?) of Eternal Franchise: my short story "TFT" is out in Andromeda Spaceways In-Flight Magazine #40 (ASIM 40). As you'd expect from Andromeda Spaceways, this is a lot more tongue-in-cheek than my usual story.
For those of you not familiar with Andromeda Spaceways, it's an Australian pub with a slant towards the humorous (though that's not all they publish.) After many rejections, it's fun to see one of my own show up there!
Check it out and let me know what you think!
Oh, and, of course, subscribe! Andromeda Spaceways offers both conventional print and electronic PDF subscription options.
September 18th, 2009 / 1,168 Comments »