Yes, I said "non-writing." As in, I'm not going to talk about Scrivener or yWriter or Shelfari. You probably already know about those. If not, there are many, many, many people talking about tools for writers as writers. They're well worth a read.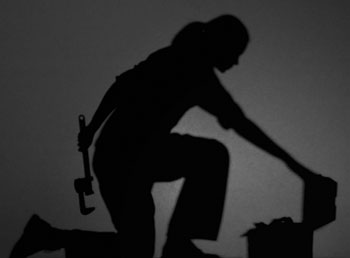 So. With that well-covered, I thought I'd throw in my hat on the non-writing space. Specifically, marketing-oriented apps that you may not know about (or, if you do, may be worth more serious consideration.) This list is actually based on using every single one of these tools, and no, I'm not getting paid to recommend them.
By the way, if you're not on the marketing frequency, please move along. Nothing to see here.
Onto the tools:
Animoto. Want to do a book trailer, but don't want to spend your time learning Final Cut Pro? Try Animoto. Upload some photos (or point it at your Flickr account), pick and place, add text and highlights, and Animoto produces short videos with music and nice effects for free, or longer ones for $30 a year all you can eat. No, it ain't gonna be as sexy as a professional production, but you also don't have to start a second career as a video editor.
PollDaddy. Not quite as sexy, huh? Not so fast. PollDaddy lets you create quick, embeddable polls you can throw up on Facebook, MySpace, your blog, or any other presence. Ask your readers what they think should happen. Or what you should write about next. Or whatever. An easy, simple way to engage people.
SproutBuilder. Want more full-featured widgets? This simple online interface lets you bring in video, music, RSS feeds, animation, and as many pages of content as you'd like–and share it with all your fans on Facebook, MySpace, and more. Astoundingly powerful, and, for a small number of projects, completely free. Use it to promote your books, take donations for your favorite cause, and much more.
Wildfire. Okay. You're moving up in the world. You have a book you'd like to give away. A limited edition. Or maybe you've won the publishing lotto and you want to do a cash prize or other themed prize. Wildfire is a great way to create contests or sweepstakes and spread them in the social spaces via Facebook apps and widgets. And if you haven't seen the viral power of a contest, you haven't seen anything. It's quite literally the most powerful force in marketing. And yeah, they're terrible and capitalist and self-serving and evil, and yeah, this is the world we live in.
Facebook Ads. You have some money and want to reach every Twilight fan on the planet to let them know how much better your new book is? Or every Star Trek fan? It's as easy as running some Facebook ads–which can be targeted at stuff that shows up in a person's online profile, including favorite books, authors, movies, and TV shows. You can literally be seen by tens of thousands of people for a few dollars. What they do, of course, is entirely up to you and your ad. But this is a great way to get fans–and to get clickthroughs to Amazon. MySpace has a similar ad program, but it's much less developed, and cannot target as granularly as Facebook.
Google Adwords. Yeah. You got cash. Now you want to move books. Or a lecture series. It's time to explore the power of Google Adwords, which recently got much better in terms of segmentation and management tools. Specify exactly which writer-focused blogs you want your ads to appear on–or, if you're feeling adventurous, upload a 30 second book trailer and run it on television, or an audio file and run it on radio. Yes. Google is now in the conventional media business. And you might be surprised what kind of results a late-night TV ad run can get.
SpyFu. If you're gonna be spending on Google Adwords, you might want to see who else is spending on the same keywords–or what your big writer-friends are doing. Type in keywords or URLs to SpyFu to see exactly what they're spending, and what they're spending it on.
Quantcast. Want to find out what other sites BoingBoing or i09 visitors prefer–and if they're related to literature or science fiction? It's easy to slice and dice the results in Quantcast. Sign up for a free media planner account, and start discovering where your potential audience really hangs out.
CampaignMonitor. Yes. Email. Fact is, the people who have bought your stuff (or stolen it online) are the best prospects to sell your next books to. Do you have a regular enewsletter letting people know what you're up to, and what books are coming out? If not, why not? Sites like CampaignMonitor make creating and managing an email program simple.
WordPress. "Oh, hell, I know about that one," you're saying. But do you really? First of all, if you're on any other blogging platform, it's time to look at getting off. Yes. I just said that. Blogger and Moveable Type can bite me. But, fact is, WordPress is the most full-featured, configurable, extensible blogging and general content management platform on the planet. And it's 100% free. I literally can't tell you the number of enterprise-class websites we've built on the platform. Yes, websites. Not just blogs. Plus, with one-click install on a host like Dreamhost–which allows you to host an unlimited number of domains . . . very helpful if you're getting into the alternate-reality space–Wordpress is simple and cheap. You can even have a Photoshop design converted into a WordPress template inexpensively (a few hundred dollars), or, if you want to do some DIY, PSD2CSS does the basics for free.
"What?" you say. "That's it? No Twitter, no iPhone, no Facebook, no Second Life, none of that?"
Well, sure. If you have the time. But what would you really rather be doing: Twittering about what you had for breakfast, installing a new iPhone game that'll waste seventeen hours of your time . . . or selling some books?
Happy marketing!
June 29th, 2009 / 1,542 Comments »