And no, this time it's not me. Jetse de Vries, editor of the upcoming anthology of positive science fiction Shine, has now had enough experience with authors to create a taxonomy of excuses as to why we can't write positive SF (among other things; the post is quite substantive, and well worth reading in its entirety.)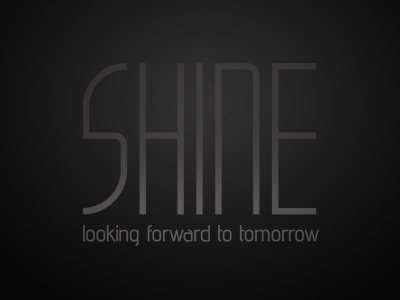 Now, for my two cents:
I think one of the problems with science fiction is that many of us have lost sight of a simple principle: the first step to solving a problem is saying that you can.
Let me repeat that: The first step to solving a problem is saying that you can.
Saying. Not doing.
People who work in industry, especially in jobs like engineering or science, know this is true. Entrepreneurs know it's true. They know it even more if they've ever taken a job where they weren't sure they could do it, but took it anyway. And delivered. Saying "yes, we can do that," in the face of everyone saying, "you can't do that!" and then doing it, is how most significant things get done.
Consider:
We didn't know how to send people to the moon at the beginning of the Apollo program, but we did it.
Steve Jobs didn't read the computer journals of the time and think, "Well, this whole home computer thing ain't gonna amount to anything, because that's what the top guys at DEC and IBM say," and do nothing. And he went and did it.
Hell, I'm sure Bill Gates didn't say, "You know, I can't do that," when IBM came to him for DOS. I'm sure he said something like "Yeah, we can deliver that." And then spent every day and night from that moment on making it happen on time. Because if he'd said, "I don't know," he would have never gotten the job. And history would be fundamentally different. Maybe better. Maybe worse. I'm not gonna speculate on that.
And, you know what, all the people working in genomics and robotics today, the ones who are doing impossible things like growing tracheas and bladders from stem cells, who are turning skin into stem cells, who are unlocking the secrets of how animals get around and developing models from that, models that work, are surely not starting out by saying, "No, you know, we really can't do that." They're saying something like, "Yes, we can." Or at the very least, "What the hell, we'll give it a shot."
So yeah. We're looking at some pretty scary things coming down the pike. And we're also looking at some pretty amazing things–a lot of which can't be charted or predicted by simple linear models. I'm willing to bet that we're going to be surprised by the power of the amazing things. I could be wrong. But, you know what? I'm going to say, today, June 2009, We can overcome our problems.
Say it with me. We can overcome our problems.
Now take a look at the amazing things happening at TED. And see if that doesn't make you think, just for a moment, that everything will work out. That we might be heading for a future that is fundamentally different. Perhaps even strange. But not a dystopia. Not a compromise.
Hell, it may even be strange . . . and happy.
June 19th, 2009 / 860 Comments »