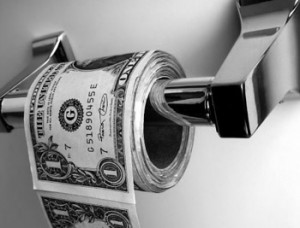 Or, well, at least a link to my article about how I see the transition to post-scarcity going, now in convenient online-post form:
H+ Magazine: Why the Current Financial Crisis is the End of the World as We Know It (and Why You Should Feel Fine).
Remember, I'm a science fiction writer. This is a best guess. Don't plan your financial future on this. Past performance is no guarantee of future results. Blah blah. Woof woof.
On to more substantive posts.
April 11th, 2009 / 1,082 Comments »